Environmental Compliance Consultancy (ECC) is a proudly Namibian owned and operated company. We are a multidisciplinary environmental consulting firm specializing in environmental services to the construction, agriculture & forestry, mining & energy, conservation & tourism sectors.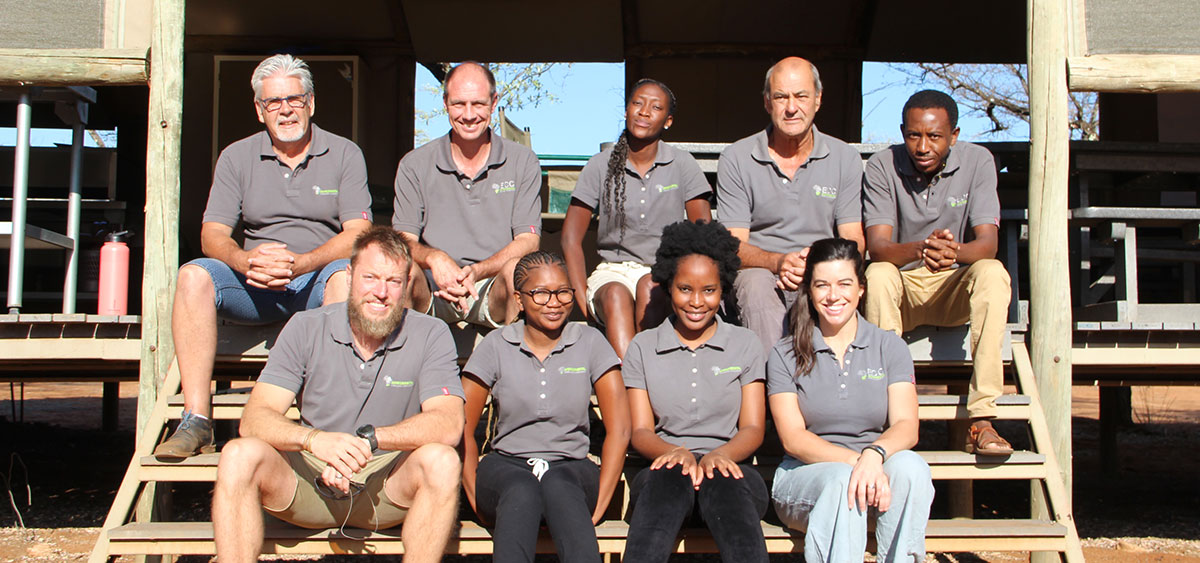 Our team of consultants have not always been "consultants". In fact, before establishing the consultancy we knew it was imperative to gain international industry experience so that we can offer a unique and highly skilled team to our clients.
We work with our clients to develop sustainable, practical and ethical solutions to the environmental challenges they face and add value to our clients' businesses by delivering excellence and innovation. Our team aims to assist our clients to ensure that the environment and communities in which they operate are mutually viable. What our clients really value is how we work – we deliver timely results.
Environmental Principles for Mining in Namibia
This Best Practice Guide was produced in collaboration with key stakeholders, including the Chamber of Mines (CoM), the Namibian Chamber of Environment (NCE), the Namibian Government, and members of the Namibian mining industry.
ECC aims to conserve and create sustainable environments that enable businesses to thrive.
ECC identifies that public participation is of the most important aspects to consider when conducting impact assessments. If you have any questions or seek clarification on any of our projects, please do not hesitate to contact us by clicking on the link below or simply calling us.
ECC is a firm believer in transparency and we are completely against corruption and bribery.
ECC offers a diverse range of specialised services to the following sectors, where we are highly experienced at providing support to projects at all phases of operations.




Infrastructure & Construction

By means of hands on, practical and strategic mindsets we aim to find the best and most financially viable means of completing projects on time. ECC is a proudly Namibian business. Our headquarters are based in the Capital city of "the Land of the brave", Windhoek. Majority of our Namibian based work falls under our pillars, Mining, Agriculture, Renewable Energy and Construction. We have a dedicated business development team that are on the constant look out for more opportunities.
We have had the pleasure of working in the picturesque Northern Cape, the bustling Gauteng and the windy Western Cape. We are constantly on the lookout for more opportunities.
ECC is always looking for new challenges and experiences. Our team of highly talented consultants has experience in most African countries, including Botswana, Zimbabwe, Mozambique and Zambia. We have a dedicated business development team that are on the constant look out for more opportunities.